ANCESTORS OF RICHARD ALEXANDER WOODS
FIRST GENERATION - PATERNAL LINES
Woods Family
[1931-Popular songs: "Minnie the Moocher", "Mood Indigo", "Goodnight Sweetheart" and "When the Moon Comes Over the Mountain".]
Richard & Evelene (Estey) Woods

1. Richard Alexander Woods was born 7 January 1903 in Augusta, Montana, died 21 May 1938 of Influenza and Lombar Pneumonia, in Bend, Oregon. Richard, Evelene, and George Murphy, Jr. had planted glads on the weekend. Richard had caught a little cold. But in those days, if you had a job, you absolutely had to go to work. Each day he was a little worse, and by weeks end he had died after two days in the hospital. Richard (Dick) married in Bend, Oregon on 26 December 1931 to Evelene Estey. Probably Evelene & Richard met at the Pine Forest Grange Hall on the southern outskirts of Bend. Evelene was living with her aunt and uncle, Lucy & George Murphy. Richard and his mother had just moved to Carroll Acres, the area just on the city limits, south of Bend. Evelene and Richard were married in the home of his sister Rachel and her husband Arthur Pattie. Audrey, Richard's other sister, was planning to be married on 24 December 1931. Audrey and Rachel had big plans to decorate the house and prepare a lot of food. So it was convienent for Evelene and Richard to plan to use the same decorations for a wedding the day after Christmas, on the 26th. Rachel said that Evelene cried all day on the day of her wedding, even during the ceremony, as George & Lucy refused to attend the wedding. They thought that at age 26, Evelene was too young to be married. Lucy was 35 when she married and often said that if she had it to do over again, she would have waited a lot longer.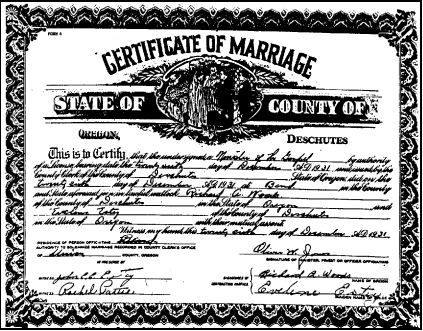 Children:
1A. (Jennie 1) Lee Woods born 25 April 1933, married on 12 June 1955 in McMinneville, Oregon, to Richard Tudor Hibbert who was born on 8 March 1933 in McMinneville, Oregon. His parents were Wilfred Higginbotham Hibbert & Ursula Henrietta Mattecheck of Sheridan, Oregon. Jennie and Richard met at college. During the first week, a freshman mixer dance, called "Picking up PaPaws" was held on one of the playing fields. As there were so many more fellas, they were lined up in two lines, while the girls were in one line. Richard and his roommate, Dave Jabusch were Jennie's partners. One line that is sung is "Picking up Papaws putin 'em in your pocket", (A PaPaw is a fruit from a tree that grows wild in the southern part of the United States.)

Richard gave Jennie his fraternity pin in the spring of 1953. They were engaged the week before Christmas 1954. Their first home was in Bremerton Washington, where Richard was on active duty aboard the USS Toledo, a heavy cruiser. They lived in Bremerton from July 1955 until November when the ship had completed its overhaul and was back in the fleet, homeported in Long Beach, California. Jennie began teaching second grade in January 1956 while Richard spent much of his time at sea. After completion of his duty with the navy, Richard opted to go back to school at the University of Oregon in Eugene to work on a degree in architecture. Again, Jennie was teaching school, first grade in 1958, then fourth grade in 1959 & 1960. During this time three sons were born. After Richard graduated they moved to San Jose, California where Richard began work as an apprentice architect. Jennie taught second grade during the 1961/62 school year. Then that September their daughter was born. It was decided that Jennie would now stay home with the children and that they would fix up houses for a little extra income. They first purchased the house at 351 Penn Way in Los Gatos, then the house at 1897 Ann Way in San Jose. It was from this house, on Ann Way, that they left for Japan.

Children:

| | |
| --- | --- |
| Mike Hibbert, age 3 and one-half | Steve Hibbert - school photo (about 1970) |
| Chris Hibbert, age 2 and a half | Kerry Hibbert, age four |
| 1A1. Michael Scott Hibbert born 16 July 1957 in Long Beach, California. | 1A3. Stephen Richard Hibbert born 1 September 1960 in Eugene, Oregon. |
| 1A2. Christopher Tudor Hibbert born 13 August 1958 in Eugene, Oregon. | 1A4. Kerry Suzanne Hibbert born 14 September 1962 in San Jose, California. |

[1963 - President Kennedy assassinated by Lee Harvy Oswald 22 November in Dallas, Texas]

John Richard Woods about 1955

1B. John Richard Woods born 27 November 1936. There was a terrible snow storm sometime just after John was born. His sister remembers being pulled on a sled from the Murphy Farm by her great aunt, Lucy Murphy to see her new baby brother. That sled trip was about three miles. The snow was piled at least six feet high along the side of the road. People on the farms were snowed in for at least 21 days, according to Lucy's son, George T. Murphy, Jr.


As a young boy John and his friend Clinton Walker rode their horses together. One time they rode out to the golf course, where they found a bundle of dynamite. Clinton gave it to John, who carried it under his arm, on the horse. However, John was afraid of his step-father, so they took it to one of the neighbors. The neighbors called the police. The policeman who came just shook his head. He said that he was so afraid of the dynamite that he wouldn't put it in his car!

John joined the Boy Scouts, first as a Cub Scout, then into the regular Boy Scout Organization. John's troop constructed a clubhouse with a trailer load of materials donated by a lumber company. John was the troop bugler, always blew it to call them in for their meetings. He was one badge short of Eagle Scout when he finished high school.

After high school graduation, John joined the navy where he served 2 years on the Ticonderoga and two years on the Oriskany. Both ships were air craft carriers. John was on board the Oriskany when there was a major fire, flames shot hundreds of feet into the air. A plane was being shot off but one sling wasn't fastened so it didn't go off, instead the plane tipped and gas spilled on the hanger deck. The fire spread across the deck and down into the hanger where bombs and live amunition were stored. John thought that they would all die! The next morning when John went to look, the metal decks weren't even scorched.

While John was in the Navy he evidently didn't write home! His mother wrote to the commanding officer of his ship, "Dear Sir; if my son is dead, please send his body home. If he is not dead, please, have him write." John was called in to see his commanding officer and from then on he wrote as the officer checked with him often!

John spent lots of time on the flight decks as he was head of the plane captains. He was responsible for getting the planes ready to fly, gassed and ready to go. One day during his last week in the Navy, an officer said to him, "Come with me!" "Pick out a helmet, anyone that fits!" He then took John up in a plane as a farewell gift. They did 8 point rolls and 4 point rolls and flew down into a canyon. John loved it!! It was his first time up in a plane. His final rate in the Navy was Airman 3rd class.

John married first on 27 June 1957 in California to Loretta Sue Barry born October 1940. They were divorced before 1987.

After leaving the military life in 1957 he applied for work as a postal worker in Portland, Oregon. He retired from that work in late fall 1992.

Children:

1B1. Johny Dean Woods born 7 June 1960, married at the Salmon Creek Methodist Church in Vancouver, Washington on 18 February 1989 to Tupou Ngauamo daughter of Canti & Mele Ngauamo who were born on the island of Tonga. They are now residents of the United States.

Child:

1B1a. Jenny Tupou Woods born 2 February 1991 in Portland, Oregon.




1B2. Darlene Kay Woods born 14 September 1961.

1B3. William Henry Woods born 22 January 1965 in Portland, Oregon, married on 22 August 1992 in Portland, Oregon to Traci Lin Weissenbuehler.

Children:

1B3a. Alexandra Leigh Woods born 22 February 1987 in Portland, Oregon. She was 5 and a half years old when her parents married. Alexandra was the flower girl at her parent's wedding.

1B3b. William Aaron Woods was born 2 October 1993 in Portland, Oregon.

John Richard Woods married second on 14 February 1987 to Viola Elizabeth Wright born 9 September 1938 in Great Falls, Montana.

John & Vi Woods



---
SECOND GENERATION - PATERNAL LINES
Woods Family
[1901-U.S. President William McKinley assassinated, succeeded by Theodore Roosevelt]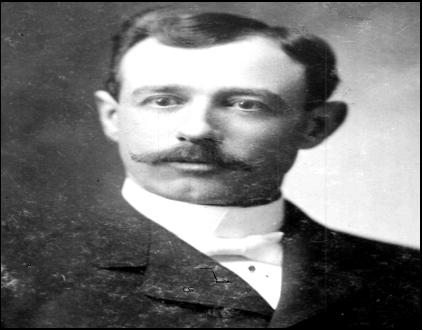 John Clement Woods

born 29 April 1866 in Glasgow, Howard County, Missouri, died 3 March 1930 in Bend, Oregon, buried in Bend, Oregon, married 23 January 1900 in Independence, Jackson County, Missouri. (here's another site with information on John Clement.) John was a clerk in a lumber office when he first became sick. The doctor said for him to get a job working outside. So he took the mail route. One time when two of his children, Dick and Rachel, went in the sleigh to help deliver the mail, there was a blizzard. The wind and snow were just awful. Part of the route was on country roads and part was on paved roads. John took mail orders for customers along the route. A man wanted "4 blue shirts". The "r" and "blue" were left off the form.

What an order! He did other favors for people so they gave him meat. John was a mail carrier long before they had a car. Audrey was about 13 when they bought their first car. After they got the car, it was used in good weather. But they still went by horse and sleigh in the winter.

Rachel remembered sitting in the back seat while on the mail route with her father. His thumb would shake as he had Parkinson's Disease. The Postmaster was a friend, so the family thought he would continue to let their father work with the families help. He only had about a year and a half until retirement and could then get his pension. But instead the Postmaster contacted the government and told them that J.C. Woods was too ill to continue working.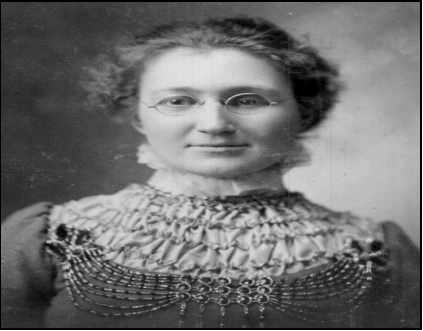 Romanie Jinnette Wright

3. Romainie Jinnette Wright born 24 September 1874 in Vermillion County, Illinois, died 15 May 1965 of acute Pneumonitis due to heart failure, buried in Bend, Deschutes County, Oregon. (Here's another site with information on Romanie.)

Romanie's brother, Albert Wright, told her that she could come work for him as a housekeeper and the family could live with him. So they sold most of their belongings, in Eligin, Oregon and moved to Bend, Oregon. When they arrived at Albert's house, they found that he had hired another woman. So they only stayed one night there.


The following was written by Romanie Jinnette Wright.
"Adam and Richard were born at the old Woods homestead - 8 miles west of Augusta - in the Sunriver Vallie, of Montana.

And Grandpa Woods thought as Adam was the first male child by the name of Woods, he felt it his perfect right and privilege to name him. So as to keep the name going down through the ages. However, to my horror and humiliation, to avoid a family row, I gave in. The cane upstairs is his reward and he cares not a thing about it. (Adam was to receive the Silver Handled Cane & Richard the family Gold Watch)

Richard then was named for Grandma's father or brother, I can't remember which. I always liked the name of Richard. And he in turn fell heir to the Old English Watch. And Evelene is keeping it for Johnny.

You, Audrey Dale, were born in Augusta, Montana in a log cabin. You were a very good baby. Not a light at night, not even a match did we light for one whole year. It doesn't seem possible, however, it's true.

Your Aunt Chlo named you, but you should have been named Jenny and would have inherited the heirloom silver of the Woods Family. Tho I don't think you have missed anything.

Rachel was born in Elgin, Oregon. The only thing she inherited was the red hair from the Woods side. And the only one of the four I had the privilege of naming. I named her for a very sweet Indian girl. She was one-eights Indian and the rest white. Her name was Rachel Snow, a well educated girl just my age." sic
Children:
2A. Adam Proctor Woods born 28 October 1900 in Augusta, Montana, died 21 February 1969, buried in Baker, Oregon. Adam and three other fellows were the first in their town to volunteer for World War I. when they got to the place of registration, it was discovered that Adam had a hernia. So they put him in the hospital. When he was well he found out he was now too young to be in the war as the age limit had been changed. He was mad and wouldn't go back home. He was a sophomore in high school and started working for the railroad.

However, he changed his mind, went home, and finished high school, then went on to college. He married first to Phyliss _______, had one daughter, Phyliss Leslie Woods, no further information. He married second to Mary ___________.

2B. (Richard 1) Alexander Woods born 7 January 1903. In high school, Richard was on the debating team. He was a quiet person. He loved horses. Once a year, while the family lived in Elgin, Oregon, he would go up in the mountains for a week to hunt and fish.

2C. Audrey Dale Woods born 13 April 1905 in Augusta, Montana, married first to Paul Smith on 8 October 1923. This marriage ended in divorce. She married second on 24 December 1931 to Ward Webber, who died in August 1955. Audrey married third to Ernest Carlyle White. The family moved to Elgin, Oregon from Montana in 1907, when Audrey was two and a half years old. They lived on a mountaintop. Audrey ran away so much when she was little that her mother tied her legs to the washing machine. They lived in three houses in Elgin. Electricity came to their area when they lived in the third house. The Postmaster had the first house with it. He had one bulb on a cord! Audrey was twelve when electricity came to the family home.

Child:

2C1. Wendie Imogene Smith born 23 March 1926, married 31 August 1948 to George Jack Gelernter born 20 October 1923, divorced.

Children:

2C1a. Mark George Gelernter born 9 April 1951.

2C1b. Ben Scott Gelernter born 12 January 1953.

2D. Rachel Woods born 9 August 1910 while the family lived in a tiny house in Elgin, Oregon. The house had a living room, kitchen and one bedroom. It had been remodeled to make a closet into a bathroom. She married 13 October 1928 to Arthur William

Pattie born 10 October 1907 in Bend, Oregon, died 7 August 1981 in Salem, Oregon. During the Depression Rachel cleaned house and did the laundry for Evelene and Richard. They paid her $10.00 a month. Rachel died 31 January 1989, is buried in Salem, Oregon. Her heart just stopped sometime during the night, according to the doctor.

Child:

2D1. Robin Gale Pattie, married Michael Seber.

Children:

2D1a. Joey Rae Seber married 15 September 1990 to Devin John Wakem in Aloha, Oregon.

2D1b. Chris Seber.
---
THIRD GENERATION - PATERNAL LINES
Woods Family
[In 1851 Isaac Singer devises the continuous stitch sewing machine]
From a book, "Progressive Men of Montana", beginning on page 1600.
"John C. Woods is one of the venerable and honored residents of Lewis and Clarke County, where he has resided for nearly a score of years, devoting his attention to farming and stockgrowing, but having retired from the more active pursuits of life, he has given the managements of his ranch properties to his sons, capable young business men.

Mr. Woods was born in Howard Co., Missouri on September 4, 1818, the son of Adam C. and Elizabeth Woods, natives of Kentucky. The father went to Missouri in 1816, and being favorably impressed, took up his permanent abode there two years later and engaged in farming and stockraising, continuing therein until the time of his death, which occured on August 7, 1849. In politics he was an old time whig, fraternally was a master-mason, and in religion both he and his wife were members of the Christian church, living useful and exemplary lives, in harmonony with the faith which they professed. The death of our subjects mother occured May 26, 1856.

John C. Woods grew up under the invigorating life of the farm and his schooling was such as was afforded in the very primitive institution of learning of the period. He attended the schools during the winter months, while in the summer his time was demanded in the work of the farm.

At the age of twenty years he assumed charge of the homestead farm, his father being in impaired health and in the meanwhile he purchased 160 acres, devoting his attention to the operation of the same until 1852, when he disposed of the property and purchased 320 acres, paying therefor $4800. He successfully engaged in farming and stockgrowing until 1865, when he rented the place on shares and went into the mercantile business in which his success was only nominal. He disposed of this in 1869, resumed farming and continued to be identified with that industry in Missouri until 1883, and then came to Montana.

He rented a ranch of 160 acres, located eight miles north of the village of Augusta, Lewis and Clarke county, which has since been his home and field of industry. Securing good crops the first two seasons, he met with poor returns the third owing to the drought of that year, In 1884 he took up claims in the same locality and has since added to the area of his estate until he now has 800 acres of which 200 are available for cultivation. He raised good crops for six years, when the scarity of water renderd it inexpedient to continue the raising of grain and the ranch has since been given over to the growing of cattle, the average maintaned being about 200 head while excellent crops of hay have been secured each year.

In politics Mr. Wood gives allegiance to the Democratic party; fraternally he is a Royal Arch Mason. All of his sons support the Democratic party.

On February 23, 1848 Mr. Woods was married to Miss Anna E. Haston, who was born in Missouri, the daughter of Jesse Haston, who emigrated from Kentuckey to Missouri in early years, where he was engaged in farming until the outbreak of the Civil war period, in which he met his death in the spring of 1864, by a bullet fired by a member of the Federal state militia while Mr. Haston was returning from a visit to the Union headquarters. Of this union one child was born, Anna E. Mrs. Woods died on December 15, 1849 and on January 23, 1851 Mr. Woods conumated a second marriage, being then united to Miss Emilie J. Dicken, who was born in Missouri, the daughter of Richard and Jane Dicken, natives of Kentucky, whence they moved to Missouri in 1825, her father there engaging in agricultural pursuits until his death which occured there in 1869. His widow survived him until 1879. She was a zealous member of the Christian church to which Mr. and Mrs. Woods also belong.

Of the six children of our subject and his estimable wife five are living, the one deceased being Jennie, who became the wife of R. H. Wellman and whose death occured February 18, 1900. The other children are Arthur, Lizzie, Emma, John C. Jr. and William P. Woods. Mr. Woods has one of the finest ranches in this section of Montana and here he and his faithful wife are passing the twilight of life surrounded by all the comforts afforded by the results of industrious and useful lives." sic
4. John Creighler Woods born 4 September 1818 in Glasgow, Howard County, Missouri, died 13 October 1902 in Augusta, Lewis & Clark County, Montana, married first on 23 February 1848 to Ann Eliza Hasten born 15 December 1829, who died 15 December 1949.
Child:
1. Ann Eliza Woods born 26 October 1849 in Glasgow, Missouri, died 8 January 1855.
A NOTICE BY THE WESTERN BANK OF MISSOURI AT ST. JOSEPH, 26 MARCH 1859 states that on Monday 25 April 1859 - the branch in Glasgow will open and gives a list of Commissioners, named is John C. Woods.
John married second on 23 January 1851. Audrey said that, "The Damed Yankees" ravaged the tobacco plantation in Missouri, but somehow the family saved the cattle. John & Emily got all the children and the cattle to Montana, probably by wagon train. They leased land near Augusta, Montana. There are three cattle branding irons registered in the Woods name in the state of Montana according to the Brand Recorder.
Letter from "Department of Livestock, state of Montana"
This letter gives the brands for the Woods Family while in Montana. A brand given to J. C. Woods of August, Montana was recorded 17 October 1884 which was the (7) on the left sho--cattle and left sho--horses.
Also Arthur Woods & Bros. had a brand recorded 23 April 1889 which was a (7) and (A) attached to each other -left sho--cattle and left sho--horses.
An Arthur Woods & Bros. of August, Montana acquired a new brand on 13 July 1909 which was a (5) (heart) attached to each other - right rib--cattle and right sho--horses.
| | |
| --- | --- |
| | |
| John Creighlor Woods | Emily Jane Dickens |
5. Emily Jane Dicken born 3 January 1832 in Glasgow, Missouri, died 2 September 1919 of Neitrel inaufficiency at Starbuck, Washington. According to her obituary in the AUGUSTA NEWS, she had died very unexpectedly. She and her husband had been among the earliest of settlers to the Augusta, Montana area. She had sold the "Willow Creek Ranch" in 1910 and moved to Starbuck, Washington where both a son and a daughter resided. When Emily Jane died a telegram was sent to son, John Clement Woods. He and his daughter, Rachel went by train for the funeral. However, by the time they arrived the funeral was over. To say the least, they were dissappointed!

Children:
4A. Twin boys born 1852 in Glasgow, Missouri.

4B. T.S. Arthur Woods born 21 June 1853, died 13 June 1935. He

T.S. Arthur Woods

never married. He had a long white beard. He lived with his brother J. C. Woods and family for about five years. While he lived with them he sold grain out of a wearhouse. Romanie washed his long wool underwear on a washboard.
Arthur was an uncle to Adam, Richard, Audrey & Rachel. He would take the children's magazine, sit on it while they were eating a meal, then he took it to his room and read it before the children could have it back to read. He later moved to Starbuck, Washington to live with Emma, his sister, and her husband, Bill Goodyear.
In 1932 Arthur wrote the following:
"Letter from Arthur Woods
Starbuck, Washington
June 20, 1932

To the Glasgow Missourian:

You will be surprised to hear from me at this time. I am the son of J. C. Woods. Last winter or early Spring I got to thinking of my boyhood days about the Civil War. The first circumstance that occurred was four boats loaded with Union soldiers going to some point above. They landed below Buffport above the old Ben Cropp place. Two of the boats landed and sent out pickets the other two came up and sent out pickets in the opposite direction and it seems the pickets came together back next to the bluff and got into a fight which called out the troops. They had quite a battle before they found their mistake. Several were killed.

We were at the farm at Cross Roads. We were all standing out in the yard, west of the house listening to the battle.

Father went to town next morning to see what he could find out.

In the afternoon quite a few from town went down to look over the battle ground. I can't give the details as they occurred, not having any notes, having to write entirely by memory.

The next that comes to mind was the southern soldiers or bushwackers, went into town at night and kidnapped General Brothelow and took him to their camp somewhere between New Franklin and Boonsborough and kept him three or four days, then took him home. Times got so scary that Father moved to town and left an old Negro woman and family in the Farm house. Another circumstance, the General sent for Father and wanted him to take a trip down to the Bushwackers camp. He tried to beg off as it was a dangerous trip. He told father "You are the only man that can make the trip safely". He made the trip in two days. He stayed all night at an old friends, left for home and went by Fayette. There were a good many men standing around the court house wondering who it could be coming. They all crowded around him to find out something of what was going on in the outside world.

Father moved into the Jim Forbes house which stood at the foot of Keys Hill at the end of the street that runs north in front of the City Hall and a few days before the battle the banks sent all the money on hand to St. Louis. Birchs' Bank left $400 in the till at the bank and left the keys with Father. The bank was in the brick on main street. The bank was on Howard Street running from Water Street up the hill east to the Catholic Church about half way between Water and Main Street. About this time some boats came down the river loaded with soldiers on their way to Boonesville to meet Prices Army. I don't remember whether there were two or more. When they got there they found out they were too late so they stopped there and went to work to dig trenches on the hill east of Toddy Herefords south of the Catholic Church. Prices Army came in there early one morning. There was a hot battle until about noon when Glasgow surrendered.

After noon mother went across to John Bibbs to see Aunt Lizzie Bibb, who was sick. At the time they were living near to where the Chicago Alton Depot now stands. When Prices Army got there they carried Aunt Lizzie down into the basement as she was exposed too much right between the Armies. They found a bullet in her feather bed.

It was that night or the next that some men went in the bank and battered in the door to the vault so it could't be opened. They found out some way that Father had the keys so they came up and took him down. When he got there and saw what had been done he said here is the key, unlock it if you can. He wanted to go home and they let him.

After the war was over and everyone was returning home, there was a Provost-Marshal appointed to swear in everyone coming in, so they would settle down to keep the peace. One day old man Morrison, who lived out east of Pleasant Green, came to town and saw father. They went to the Marshals office and arranged for Cliff Holtzelan to come in and surrender. The next morn Father went to Chobridge and met him, took him up to the office then helped him out of town without any one knowing it.

This is about all I know. I was a boy at the time. I was born in 53. The war was over in 65.

Thank you
Arthur Woods
Starbuck Wash."
Taken from the Glasgow Missourian, Thursday, June 30, 1932. This article was hand copied by Richard Alexander Woods, nephew of Arthur Woods.
[12 April 1861 - outbreak of U.S. Civil War]
[U.S. Civil War ends 26 May 1865 (surrender of last Confederate army at Shreveport, Lousiana]
4C. Lizzie Woods born 21 November 1855 born in Glasgow, Missouri, died 30 July 1932, married 21 November 1878 to Horace Warden, son of Martha & William Warden.

back row - Horace Warden and Lizzie (Woods) Warden

front row - Horace's Mother, Berta (Warden) Opie with son & Emily Jane (Dicken) Woods,Lizzie's mother

Children:

4C1. Horace Warden, killed in World War I.

4C2. Berta Warden married James Opie.

4D. Jennie Woods born 25 February 1858 in Glasgow, Missouri, died 18 February 1900 in Canada, married 26 July 1885 to Richard Harrison Wellman born 11 August 1861 in new London, Missouri, died 17 May 1917 in Freewater, Oregon. Jennie died after being kicked by a cow.

Children:

4D1. Charles Veerhees Wellman born 14 January 1886 in Augusta, Montana, died 4 January 1951, married Amy Phillippi.

4D2. Mary Elizabeth Wellman born 15 May 1887 in Augusta, Montana, died 4 May 1903.

4D3. Emma Woods Wellman born 9 April 1889 in Augusta, Montana, died March 1982, married Hans F. Clodius.

4D4. Eoline Harriet Wellman born 26 February 1891 in Augusta, Montana, died 2 December 1972, married William H. Kibler.

4D5. John Alfred Wellman born 1 October 1895 in Augusta, Montana, died 6 January 1978, married Eliza Lindsay.

4D6. Jennie Alice Wellman born 20 June 1898 in Mountain View, Alberta, Canada, died 26 December 1902.

4D7. Richard Harrison Wellman born 4 March 1899 in Mountain View, Alberta, Canada, died 28 December 1902 of diptheria. Twin to Harrison.

4D8. Harrison Richard Wellman born 4 March 1899 in Mountain View, Alberta, Canada, married Ruth Leah Gay. Twin to Richard. He was know as "HR", was appointed President of the University of California by Ronald Reagan after Reagan had fired Clark Kerr, was responsible for much of its growth, is listed in "Who's Who in America."

4E. Emma Woods born 21 May 1861 in Glasgow, Missouri, died 5 May 1942, married 2 December 1902 to William Goodyear born 11 March 1853 in Mount Forest, Ontario, Canada, died 13 January 1942 in Walla Walla, Washington. Emma was a postmistress at Starbuck, Washington. William Goodyear left home in Canada in the early 1870's, taking out his U.S. citizenship papers in Michigan soon after coming of age. (no issue)

4F. (John 2) Clement Woods born 29 April 1866. John met Romanie's brothers when they were all taking cattle to market. They were married 23 January 1900 in Jacksonville, Missouri on his parents 49th anniversary, by the same minister, Alexander Procter. The following year they celebrated their first and fiftieth anniversaries together.

Notice that John Clement's sons middle names are from the minister's name, Adam Procter and Richard Alexander.

4G. William Patrick Woods born 2 July 1870 in Glasgow, Missouri, died 10 April 1957 in Missoula, Montana, married 24 January 1906 in Whitehall, Montana to Catherine Joanna Welch born 24 January 1882 in Walkerville, Montana, died 5 December 1965 in Missoula, Montana. She was the daughter of Horace Aaron Welch & Lithia Ann (Lydia) Elmer. William was very religious and active in his church. His daughter said that he had been a cowboy and had seen St. Elmo's fire on the cattle horns. (Sometimes, just before a strike of lightening, nearby metal will glow blue-a phenomenon known as St. Elmo's fire.)

Children:

4Ga. Francis William Woods born 9 September 1908 in Augusta Montana, died 23 July 1959 in Louisville, Kentucky, married 23 December 1928 to Ammee Sallee.

4Ga1. James William Woods born 28 June 1930 in Louisville, Kentucky, died 1 November 1952 in Korea. James had married, wife's name unknown, left no issue.

4Ga2. Helen Woods married George Seibert

4Ga3. Ruby Mae Woods.

4Ga4. Georgia Linton Woods.

4Gb. Phylis Joy Woods born 25 September 1912 in Plains, Montana, died 30 September 1972, married 17 August 1936, in Missoula, Montana to Garland Roosevelt Buchanan who was born 27 August 1905 at Herald, Virginia, died 8 November 1983 in Missoula, Montana. It was said that Phyllis and Garland had the O+ blood incompatability so that they limited their family to one child.

Child:

4Gb1. Grace Eileen Buchanan born 21 June 1937 at Polson, Montana. Is single.

[1916 - Jack London, American novelist, died]

4Gc. John Elda Woods born 23 November 1916 at Polson, Montana, died 4 December 1916 at Polson, Montana.

4Gd. Lenora Pearl Woods born 8 April 1918 at Polson, Montana, died 5 December 1978 at Missoula, Montana, married 20 November 1936 to Levi Lee Bachler. Lenora received her schooling in Polson, graduating in 1935. She was a good pianist and played nearly her entire life for the Whitefish branch of her church.

Levi Bachler married second on 29 October 1983 at Whitefish, Montana to Minnie Dalen Pike who was born 2 October 1908 at Sanstadt, Norway.

Children of Lenora and Levi:

4Gd1. William DeLeal Bachler born 7 January 1938 born Ronen Lake, Montana, married first on 20 April 1963 to Doris Marie Phlaum born 30 December 1942, daughter of Robert and Madilin Phlaum.

Children:

4Gd1a. Levi Bachler born 29 May 1964 in Orange County, California.

4Gd1b. Marie Bachler born 7 July 1966 in Orange County, California.

William D. Bachler married second 11 July 1970 to Sandy Craig born 28 April 1945 in Price Carbon, Utah, daughter of Clarence and Helen Craig.

Children:

4Gd1c. Craig William Bachler born 7 May 1971 at Garden Grove, California.

4Gd1d. Thomas Lee Bachler born 3 November 1972 at Garden Grove, California.

4Gd1e. Richard Edward Bachelor born 27 November 1974 at Garden Grove, California.

4Gd1f. Martha Helen Bachler born 1 February 1976 at Garden Grove, California.

4Gd1g. Kristina Marie Bachler born 7 November 1977 at Garden Grove, California.

4Gd1h. James Robert Bachler born 4 February 1978 at Garden Grove, California.

4Gd1i. Michael Bachler.

4Gd2. Daniel Levi Bachler born 2 November 1941 at Ronen Lake, Montana, married 17 July 1970 at Oakland, California to Nancy Ruth Homer born 13 January 1944 at Sacramento, California.

Children:

4Gd2a. Robert Daniel Bachler born 11 May 1971 at Westminster, California.

4Gd2b. Todd Michael Bachler born 19 December1972 at Carmichael, California.

4Gd2c. Jenna Bachler born 26 August 1975 at Carmichael, California.

4Gd3. Kathleen Joy Bachler born 12 December 1952 at Whitefish, Montana, married 6 July 1979 in Logan, Utah to Clark Griffeth born 9 September 1952 at Preston, Idaho, son of Vaugh Pratt Griffeth and Laurene Bowden.

4Ge. Arthur Welch Woods born 26 December 1920 at Polson, Montana, died 17 September 1922, at Polson, Montana. The cause of death was listed as an attack of cholera infantum.